| | | |
| --- | --- | --- |
| Naslov screenshot galerije | Broj slika | Datum |
| Cities in Motion 2 | 12 | 22.05.2013 |
| Need for Speed | 1 | 22.05.2013 |
| Call of Duty: Ghosts [NEXT-GEN] | 6 | 22.05.2013 |
| Quantum Break | 3 | 22.05.2013 |
| Forza Motorsport 5 | 8 | 21.05.2013 |
| Xbox One [HARDWARE] | 4 | 21.05.2013 |
| Killzone Mercenary | 9 | 21.05.2013 |
| Batman: Arkham Origins [PC, X360, PS3, Wii U] | 16 | 20.05.2013 |
| Drive Club | 7 | 17.05.2013 |
| Warlords RTS: Clash of Thrones | 6 | 16.05.2013 |
| Gran Turismo 6 | 31 | 16.05.2013 |
| Wolfenstein: The New Order | 11 | 15.05.2013 |
| The Walking Dead: Survival Instinct | 12 | 14.05.2013 |
| Star Trek [PC,PS3,X360] | 11 | 11.05.2013 |
| Watch Dogs | 11 | 11.05.2013 |
| Soul Sacrifice [PSV] | 15 | 10.05.2013 |
| God Mode [PC,PS3,X360] | 20 | 09.05.2013 |
| GTA 5 [PC, X360, PS3] | 126 | 08.05.2013 |
| Battlefield 4 | 7 | 08.05.2013 |
| Injustice: Gods Among Us [PS3,X360,Wii U] | 15 | 05.05.2013 |
| Rambo: The Video Game [PC, X360, PS3] | 5 | 05.05.2013 |
| The Evil Within [PC, X360, PS3, PS4] | 9 | 02.05.2013 |
| ShootMania Storm [PC] | 11 | 01.05.2013 |
| Metro: Last Light [PC, PS3, X360] | 21 | 30.04.2013 |
| Company of Heroes 2 [PC] | 17 | 30.04.2013 |
| Hellraid [PC, X360, PS3] | 3 | 30.04.2013 |
| Guacamelee! [PS3, PSV] | 12 | 27.04.2013 |
| The Bureau: XCOM Declassified [PC, PS3, X360] | 3 | 26.04.2013 |
| Call of Duty: Ghosts | 2 | 24.04.2013 |
| Remember Me [PC, X360, PS3] | 19 | 21.04.2013 |
| Evoland [PC] | 11 | 19.04.2013 |
| The Showdown Effect [PC] | 11 | 19.04.2013 |
| FIFA 14 [PC, X360, PS3] | 12 | 17.04.2013 |
| Pikmin 3 [Wii U] | 18 | 17.04.2013 |
| Guacamelee! [PS3, PSV] | 6 | 14.04.2013 |
| The Witcher 3: Wild Hunt | 20 | 14.04.2013 |
| Sly Cooper: Thieves in Time [PS3, PSV] | 23 | 12.04.2013 |
| Dark Souls 2 [PC,PS3,X360] | 10 | 11.04.2013 |
| Sniper: Ghost Warrior 2 [PC,X360,PS3] | 23 | 10.04.2013 |
| God of War: Ascension [PS3] | 14 | 08.04.2013 |
| The Bridge [PC] | 12 | 07.04.2013 |
| Torment: Tides of Numenera | 2 | 07.04.2013 |
| Fast & Furious: Showdown [X360, PS3 | 3 | 05.04.2013 |
| Far Cry 3: Blood Dragon | 7 | 05.04.2013 |
| Thief | 24 | 05.04.2013 |
| BioShock: Infinite [PC,X360,PS3] | 44 | 04.04.2013 |
| Resident Evil: Revelations HD [PC, X360, PS3, Wii U] | 6 | 03.04.2013 |
| StarCraft 2: Heart of the Swarm [PC] | 19 | 30.03.2013 |
| Next-gen ljudska lica iz Activisiona | 8 | 28.03.2013 |
| Metal Gear Solid 5 | 12 | 28.03.2013 |
| Gears of War: Judgment [X360] | 22 | 27.03.2013 |
| Tomb Raider [PC,X360,PS3] | 20 | 25.03.2013 |
| Metal Gear Rising: Revengance [PS3, X360] | 20 | 25.03.2013 |
| Dungeonland [PC] | 9 | 24.03.2013 |
| Sniper Elite: Nazi Zombie Army [PC] | 15 | 22.03.2013 |
| Everybody's Gone To The Rapture [PC] | 4 | 20.03.2013 |
| Amnesia: A Machine For Pigs [PC] | 8 | 20.03.2013 |
| SimCity [PC] | 20 | 18.03.2013 |
| Crysis 3 [PC, X360, PS3] | 26 | 16.03.2013 |
| Battlefield 4 [PC, X360, PS3, PS4] | 1 | 16.03.2013 |
| A Valley Without Wind 2 [PC] | 12 | 15.03.2013 |
| Scribblenauts Unlimited [PC] | 11 | 13.03.2013 |
| Aliens: Colonial Marines [PC,X360,PS3] | 18 | 10.03.2013 |
| Assassin's Creed 4: Black Flag [PC, PS3, PS4, X360, Wii U] | 19 | 05.03.2013 |
| The Cat Lady [PC] | 9 | 02.03.2013 |
| Total War: Rome 2 [PC] | 12 | 01.03.2013 |
| Arma 3 [PC] | 4 | 27.02.2013 |
| Killzone Shadow Fall [PS4] | 12 | 24.02.2013 |
| Dead Space 3 | 23 | 24.02.2013 |
| DualShock 4 i PlayStation 4 Eye kamera [HARDWARE] | 10 | 22.02.2013 |
| Strike Suit Zero [PC] | 12 | 18.02.2013 |
| Dawnstar [PC] | 15 | 17.02.2013 |
| GRID 2 [PC, X360, PS3] | 16 | 15.02.2013 |
| Omerta - City of Gangsters [PC, X360] | 12 | 10.02.2013 |
| LEGO The Lord of the Rings [PC, PS3, X360] | 9 | 06.02.2013 |
Pregled svih novih recenzija
Pregled svih novih najava
Pregled svih novih special tekstova
Call of Duty: Ghosts - imamo dva videa, screens
1.Ne ocekujem nista.2.Istu stvar koja izlazi svake...
FIFA 14 na PC-u bez next-gen Ignite enginea
sreća pa će se i ova "next-gen" fifa p...
Xbox One neće podržavati X360 kontrolere
eto pa ti znas kad ce bit piratske igre a kad ne.j...

Call of Duty: Ghosts - imamo dva videa, screens
I bf4 ce biti promasaj samo ce izmusti.Ja neznam s...

Call of Duty: Ghosts - imamo dva videa, screens
Izgleda dobro

Battlefield 4 dobio datum izlaska, potvrđen za
+1
Odg: Gifovi
Gerogerigegege u 17:03
Odg: Bića, stvari i pojave koje vas naprosto rast...
Gerogerigegege u 17:01
Odg: Call Of Duty: Ghosts
The one u 17:00
Odg: Battlefield 4
lex u 16:58
Odg: Battlefield 4
The one u 16:57
Odg: Što sada slušate
Ivan2 u 16:51
NEXT-GEN KONZOLE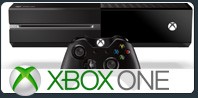 Microsoft je svijetu predstavio Xbox One, novu generaciju Xbox konzole. Imamo sve prve detalje i slike.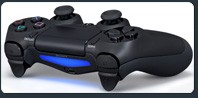 PlayStation 4: impresivne next-gen igre, potpuno novi DualShock kontroler i kamera nalik Kinectu.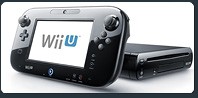 Naš video pregled najboljeg internet preglednika na konzolama i ostalog zanimljivog Wii U softvera.
Pregled svih novih šifri
Pregled svih novih gamerskih wallpapera
Pregled svih novih gamerskih downloada