| | | |
| --- | --- | --- |
| Naslov screenshot galerije | Broj slika | Datum |
| Need for Speed Rivals | 17 | 07.12.2013 |
| Assassin's Creed 4: Black Flag [PC, PS3, PS4, X360, Wii U] | 56 | 04.12.2013 |
| Deadfall Adventures | 12 | 04.12.2013 |
| Rain Blood Chronicles: Mirage | 12 | 03.12.2013 |
| Call of Duty: Ghosts [NEXT-GEN] | 23 | 29.11.2013 |
| Lego Marvel Super Heroes | 9 | 26.11.2013 |
| Lego The Hobbit | 3 | 25.11.2013 |
| Deadly Premonition: The Director's Cut | 12 | 24.11.2013 |
| How to Survive | 9 | 23.11.2013 |
| Lilly Looking Through | 6 | 22.11.2013 |
| Contrast | 9 | 18.11.2013 |
| Battlefield 4 | 23 | 16.11.2013 |
| Pokemon X i Y | 25 | 15.11.2013 |
| Batman: Arkham Origins [PC, X360, PS3, Wii U] | 37 | 12.11.2013 |
| Diablo 3: Reaper of Souls | 18 | 09.11.2013 |
| Super Mario 3D World | 65 | 08.11.2013 |
| The Elder Scrolls Online | 36 | 07.11.2013 |
| Naruto Shippuden: Ultimate Ninja Storm 3 Full Burst | 12 | 05.11.2013 |
| The Stanley Parable | 12 | 02.11.2013 |
| Football Manager 2014 | 12 | 31.10.2013 |
| Beyond: Two Souls [PS3] | 36 | 30.10.2013 |
| Rise of Venice | 15 | 30.10.2013 |
| The Walking Dead: Season 2 | 5 | 30.10.2013 |
| The Wolf Among Us | 12 | 25.10.2013 |
| Tearaway | 22 | 25.10.2013 |
| F1 2013 | 23 | 23.10.2013 |
| PES 2014 | 21 | 20.10.2013 |
| Rain | 8 | 17.10.2013 |
| The Witness | 13 | 17.10.2013 |
| NBA 2K14 [NEXT-GEN] | 1 | 14.10.2013 |
| FIFA 14 [PC, X360, PS3] | 12 | 12.10.2013 |
| Lost Planet 3 [PC, X360, PS3] | 19 | 12.10.2013 |
| Watch Dogs | 20 | 11.10.2013 |
| Soma | 3 | 11.10.2013 |
| Arma 3 [PC] | 12 | 11.10.2013 |
| Thief | 37 | 10.10.2013 |
| GTA 5 [PC, X360, PS3] | 189 | 09.10.2013 |
| War Thunder | 9 | 06.10.2013 |
| Total War: Rome 2 [PC] | 18 | 04.10.2013 |
| Gran Turismo 6 | 39 | 04.10.2013 |
| Mount & Blade II: Bannerlord | 11 | 30.09.2013 |
| Puppeteer | 16 | 27.09.2013 |
| Hawken [PC] | 18 | 27.09.2013 |
| Guru Gaming na LoL ESL Balkans League 2013 | 4 | 27.09.2013 |
| PlayStation 4 interface | 11 | 25.09.2013 |
| Amnesia: A Machine For Pigs [PC] | 17 | 21.09.2013 |
| The Vanishing of Ethan Carter | 4 | 20.09.2013 |
| Dark Souls 2 [PC,PS3,X360] | 42 | 19.09.2013 |
| Killzone Mercenary | 15 | 18.09.2013 |
| The Bureau: XCOM Declassified [PC, PS3, X360] | 12 | 18.09.2013 |
| Teenage Mutant Ninja Turtles: Out of the Shadows | 9 | 15.09.2013 |
| Outlast | 9 | 14.09.2013 |
| Brothers: A Tale of Two Sons | 23 | 13.09.2013 |
| Saints Row IV | 12 | 13.09.2013 |
| Rayman Legends | 29 | 11.09.2013 |
| Skullgirls | 12 | 07.09.2013 |
| Metal Gear Solid 5 | 39 | 06.09.2013 |
| Payday 2 | 18 | 05.09.2013 |
| Gamescom 2013 | 91 | 05.09.2013 |
| Splinter Cell: Blacklist [PC, X360, PS3, Wii U] | 25 | 02.09.2013 |
| Dragon Age: Inquisition | 15 | 01.09.2013 |
| Extraction | 7 | 27.08.2013 |
| Papers, Please | 6 | 25.08.2013 |
| DualShcok 4 Magma Red & Wave Blue | 8 | 22.08.2013 |
| Worms: Clan Wars | 12 | 22.08.2013 |
| inFamous Second Son | 16 | 21.08.2013 |
| Killzone Shadow Fall [PS4] | 38 | 21.08.2013 |
| Gone Home | 9 | 19.08.2013 |
| DuckTales Remastered | 9 | 18.08.2013 |
| Rise of the Triad | 15 | 17.08.2013 |
| The Sims 4 | 12 | 16.08.2013 |
| Shadowrun Returns | 9 | 15.08.2013 |
| Volume | 12 | 15.08.2013 |
| Cloudberry Kingdom | 6 | 09.08.2013 |
| Snow | 9 | 09.08.2013 |
Pregled svih novih recenzija
Pregled svih novih najava
Pregled svih novih special tekstova

The Division demonstrirao nestvarno dobar Snowd
Da, izgleda da stvarno nece biti vecih pomaka u gr...
Što ćemo igrati? - Prosinac 2013.
ja ću čini mi se čmrljat po psnu i steamu da vi...

Assassin's Creed anketa ispituje teren za novu
Prije će grožđe na vrbi procvast nego što će ...

Najavljen Tales from the Borderlands
samo će zapostavit walking dead radi ovog :(
Need for Speed: Rivals recenzija
Mislio sam navesti 30 fps lock, al' u duhu ca...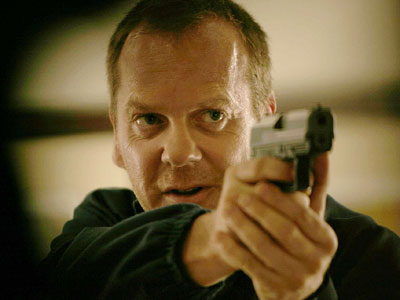 The Witcher 3 ponovno oduzima dah novim trailer
Sa Witcher 3 pocinje next gen.
Pregled svih novih šifri
Pregled svih novih gamerskih wallpapera
Pregled svih novih gamerskih downloada