Zoran Žalac - 17.06.2019
Bizarna situacija dogodila se s igrama Minecraft: Story Mode serijala specifično na konzoli Xbox 360.
Zoran Žalac - 15.06.2019
Glumica koja posuđuje glas Ellie iz The Last of Us igara zamalo je otkrila datum izlaska nove ekskluzive za PlayStation 4. Malo je falilo!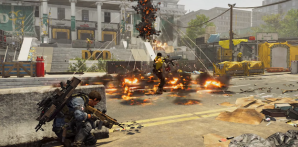 Zoran Žalac - 13.06.2019
Od danas pa sve do idućeg tjedna na svim platformama možete besplatno zaigrati The Division 2, prvi put otkako je igra izašla prije tri mjeseca.