Objavljene su nominacije za najbolje igre nezavisne produkcije u 2018. godini
---
Najpoznatija nagrada za videoigre nezavisne produkcije bit će dodijeljena sredinom trećeg mjeseca ove godine, a sada su nam poznate nominacije za nju.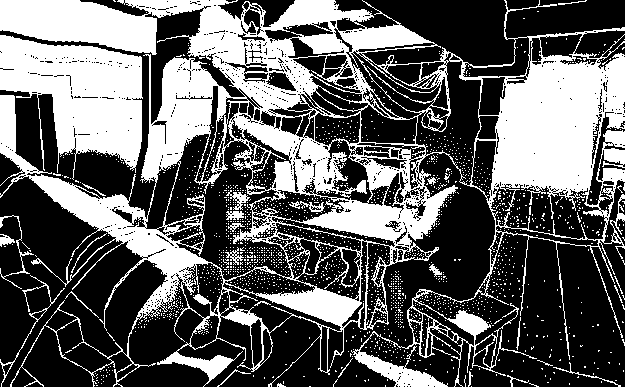 21. izdanje Independent Games Festivala održat će se 20. 3. ove godine u sklopu GDC 2019 konvencije, a jučer su objavljeni finalisti, odnosno kandidati koji će se natjecati u sedam kategorija. Najviše nominacija zaradila je avantura Return of the Obra Dinn u režiji Lucasa Popea, tvorca hita Papers,Please. Ta je detektivska igra nominirana u pet od sedam dostupnih kategorija.
Uz prestiž same nagrade, tvorci nezavisnih igara na IGF-u također će biti nagrađeni novčanim fondom u iznosu od 50 tisuća američkih dolara. Prijenos dodjele nagrada moći će se pratiti uživo na Twitchu.
Evo liste nominacija po kategorijama:
Glavna nagrada Seumas Mcnally
Minit (Kitty Calis, Jan Willem Nijman, Jukio Kallio & Dominik Johann)
Opus Magnum (Zachtronics)
Noita (Nolla Games)
Return of the Obra Dinn (Lucas Pope)
Hypnospace Outlaw (Jay Tholen, Mike Lasch, Xalavier Nelson Jr., Corey Cochran)
Do Not Feed the Monkeys (Fictiorama Studios)
Izvrsnost u vizualnom
Forgotton Anne (ThroughLine Games)
Alto's Odyssey (Team Alto)
Hypnospace Outlaw (Jay Tholen, Mike Lasch, Xalavier Nelson Jr., Corey Cochran)
Just Shapes & Beats (Berzerk Studio)
Mirror Drop (Ian Lilley)
Return of the Obra Dinn (Lucas Pope)
Izvrsnost u zvuku
ETHEREAL (Nonsense Arts – Nicolás Recabarren and Tomás Batista)
Hypnospace Outlaw (Jay Tholen, Mike Lasch, Xalavier Nelson Jr., Corey Cochran)
Moss (Polyarc)
Return of the Obra Dinn (Lucas Pope)
Alto's Odyssey (Team Alto)
Paratopic (Arbitrary Metric)
Izvrsnost u dizajnu
What the Golf? (Triband)
Do Not Feed the Monkeys (Fictiorama Studios)
Noita (Nolla Games)
Return of the Obra Dinn (Lucas Pope)
Dicey Dungeons (Terry Cavanagh, Chipzel, and Marlowe Dobbe)
Opus Magnum (Zachtronics)
Izvrsnost u naraciji
Wandersong (Greg Lobanov & A Shell in the Pit)
Genital Jousting (Free Lives)
Unavowed (Wadjet Eye Games)
Seers Isle (Nova-box)
Watch Me Jump (Jeremy Gable)
Return of the Obra Dinn (Lucas Pope)
Nagrada Nouvo
Circle0 (yesyes)
eCheese Zone (Seemingly Pointless)
Noita (Nolla Games)
Mirror Drop (Ian Lilley)
Black Room (Cassie McQuater)
Paratopic (Arbitrary Metric)
Do Not Feed the Monkeys (Fictiorama Studios)
Nth Dimension[al] Hiking (Zachariah Chandler)
Najbolja studentska igra
It's Paper Guy! (Paper Team)
Grace Bruxner Presents: The Haunted Island, a Frog Detective Game (Grace Bruxner)
After HOURS (Bahiyya Khan, Claire Meekel, Tim Flusk, Abi Meekel)
En Garde! (En Garde! Team)
levedad (solimporta)
Sole (Gossamer Games)