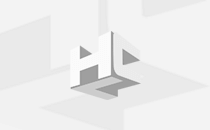 5
Uncharted serijal publici je na PlayStationu već dulji niz godina ucrtan u gejmerske karte, a uljepšana kolekcija za četvorku tu je da nas podsjeti čime je to zaslužio.
Uncharted: The Nathan Drake Collection

vijesti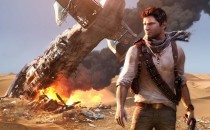 18
Ekipa koja je preradila Uncharted igre, Gravity Rush, Ico i Shadow of Colossus radi na remasteru popularne igre kojim ciljaju zadovoljiti brojne igrače. Koja bi to igra mogla biti?
Uncharted: The Nathan Drake Collection

video
Uncharted serijal danas slavi (prvih) deset godina. Naughty Dog se zahvaljuje fanovima koji su podržavali njihove igre kroz čitavo desetljeće i podsjeća nas na Drakeove avanture za pamćenje.
Ako niste imali prilike zaigrati čitavu kolekciju Uncharted igara kao pripremu za nadolazeći Uncharted 4, svakako bacite oko na odličnu montažicu YouTube korisnika PythonSelkan.
Uncharted: The Nathan Drake Collection

specijali
Nema rezultata