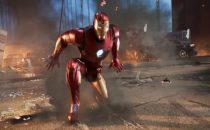 4
Obožavatelji nisu najzadovoljniji generičnim dizajnom Square Enixovih Avengera, ali bi ih mogla utješiti neka od imena koja rade na toj igri.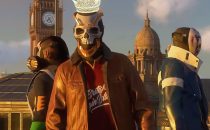 11
Watch Dogs Legion izgledao je tek solidno na prvom predstavljanju na E3 sajmu, ali sada polako saznajemo neke detalje u tehnološkoj pozadini i počinje zvučati sve zanimljivije.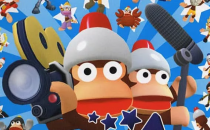 1
Ape Escape serijal odavno nije dobio novu inačicu, ali neke čudne objave na Twitteru nam govore kako ćemo se možda vratiti majmunskim poslovima.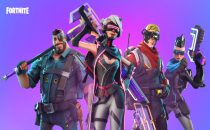 17
Epic Games je najavio da će promijeniti sistemske zahtjeve za PC verziju Fortnitea nakon sezone 9 pa neki gameri sa vrlo starim konfiguracijama više neće moći igrati.
Ako vam u životu fali neka skejterska igra, maštoviti indie naslov Skatebird mogao bi vam, ako ništa, skratiti čekanje do nečeg malčice visokobudžetnijeg.
34
Ne znam jeste li čuli, ali likovi u igrama više ne smiju izgledati ili biti nerealno obučeni, a Tifa u Final Fantasy 7 remakeu je prva žrtva tog novog pravila.
Vani je vruće pa i Killing Floor 2 podiže temperaturu novim ljetnim steampunk događajem koji osim besplatnog vikenda donosi i hrpu novih igračaka.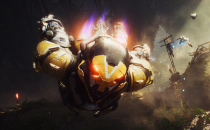 30
Ponekad je teško za povjerovati koliko EA nije uopće u doticaju s stvarnošću, a njihove izjave vezane uz Anthem to pokazuju bolje nego bilo što drugo.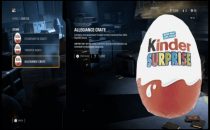 60
Ekipa Electronic Artsa ne odustaje od branjenja kutija s lootom. Ovaj put su pred sudom izvukli svoj as u rukavu – usporedbu sa slatkišima.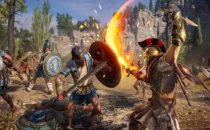 5
Maštoviti igrači uvijek pronađu načina da izigraju sustav, a napravili su to i u nedavno izašlom kreatoru misija za Assassin's Creed: Odyssey.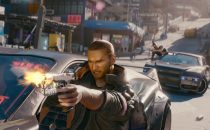 14
CDPR kontinuirano kapitalizira svoj status studija orijentiranog igračima pa nam tako za Cyberpunk planira isporučiti velike ekspanzije u stilu Witchera 3.
10
PUBG je dobio jedan od najvažnijih updateova u svojoj povijesti, a najviše se ističe ping sustav sličan onome u Apex Legendsu. No to nije sve!
Pucačina iz prvog lica zvana Insurgency: Sandstorm dobila je hrpu novog sadržaja, a tim povodom poziva igrače na vikend besplatnog igranja.